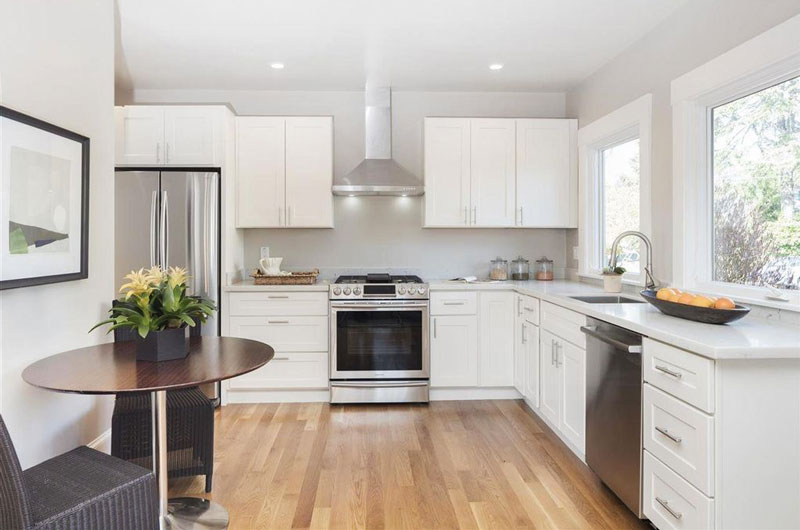 Nothing like a long-distance move to shake things up
It's been quiet around here for a the last few weeks because we've been busy relocating to the San Francisco Bay Area. Stick with me though! Because after we settle in to our new home in the East Bay, things are going to heat up at CLG. I'll be working out of a much improved kitchen – minus the furnishings, that's my new beauty above!  – and I'll have other wonderful resources at my disposal that will allow me to stay focused on this work.
I'm absolutely thrilled about what's to come and will resume posting the week of August 8th. Check back then for what's fresh and new or sign up for my newsletter to stay updated.
In the meantime, visit these pages for loads of content on Clean Living, and for deliciously easy Clean Eating Recipes:
SaveSaveSaveSave