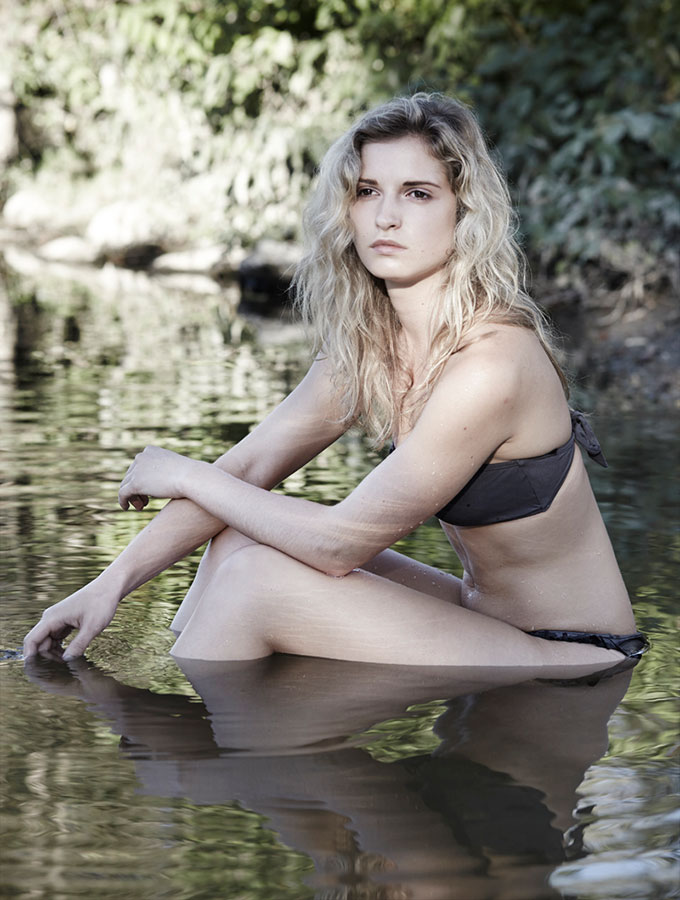 Symptom Overload
Although I didn't know it at the time, I grew up wading through a sea of symptoms pointing to gluten intolerance. My childhood was a complicated one, and it was a time when gluten intolerance was not given consideration by the average allopathic pediatrician or in primary care. For lack of knowledge, my symptoms were simplistically atomized, treated with antibiotics and the root cause went undiagnosed.
As a result the symptoms that began to surface when I was a child lead to an adolescence bouncing between general practitioner, dermatologist, occassional psychologist and back again to no avail. Dumping increasingly more antibiotics into my body caused only greater need for the lot, Tetracycline, penicillin, amoxicillin, clarithromycin, topical steroid, Acutane, you name it. Each drug like a brick, solidifying the odds against good health.
It wasn't pretty, and if it sounds familiar, that's no surprise.
Misdiagnosis Maze
Symptoms indicating a possible gluten intolerance are vast and can easily be misdiagnosed. In fact, studies show that it takes 6-10 years on average for a person to be diagnosed with a gluten allergy after they've begun to seek help for symptoms (1).
It gets doubly confusing, because like me, you may not have gastrointestinal problems to begin with, though you likely will eventually. As you continue to consume gluten it gradually destroys the vili in your intestines, your body becomes malnourished and the microbiome in your gut increasingly imbalanced.
This can lead to a vortex of dysfunction that reads like a list of discrete, unrelated problems. After all, what could dyslexia have to do with bumpy arms? For those with celiac, these symptoms might be inextricably connected. If that feels counterintuitive, just remember that the body is one ecosystem, not a conglomerate of systems.
The major lifelong symptoms, that have either vanished or dramatically improved since I've eliminated gluten from my diet include:
ADD
OCD/ Addiction
Dyslexia
Depression
Lethargy
Weight gain
Chronic skin rashes (misdiagnosed as catch-all Eczema, but I'm fairly certain one of the chronic rashes that vanished with gluten elimination was Dermatitis Herpetiformis)
Chronic skin eruptions
Keratosis Pilaris
Anemia
Multiple nutritional deficiencies
Chronic infections (Bronchitis, ear infections, etc)
Gastric upset (adult onset for me)
Constipation (also adult onset)
A perfect storm of circumstances and genetic factors
Possible causes for developing a gluten allergy are mostly speculative. Largely because by the time a person has an all out allergy their body is a mess and in all likelihood there were multiple factors at play to begin with. In truth, just about any dis-ease is going to be caused by a perfect storm of circumstances and genetic factors.(6)
Given the complexity, what we know is that these are common contributing factors:
Genetic predisposition, especially likely for people of northern European descent (about 30%)
Exposure to modern cross-bred wheat with increased gluten protein content (most common wheat in the U.S. since 1950's) (2) (3)
Exposure to glyphosate (the active ingredient in Roundup®) found in GMO foods and in residues in wheat–according to recent research, "is the most important causal factor in this (gluten intolerance) epidemic" (4).
The microbiome crisis
It's been about a decade now since I became familiar with the work of Dr. Natasha Campbell-McBride. Her work, largely through the lens of the Weston A. Price Foundation, was my introduction to learning about gut flora and the profound health effects that can result when you don't have a healthy colony working on your behalf.
This was the missing piece in my puzzle. In the blink of an eye this little bit of information brought into focus my turbulent health history. I suddenly understood that my lifelong health drama was established within the first couple days of my life.
Babies are born sterile and after receiving their first exposure to beneficial bacteria when scraping through the vaginal cavity, they continue to build up their micro-flora and immune system through the mother's breast milk, along with other healthy bacterial exposure such as skin contact. Needless to say, those first few months can be a fairly precarious situation, never mind the first couple of days.
After I was born, like so many new mothers, my mom was not able to breast feed. Born in Poland in the 1970's, it wasn't unusual that the hospital opted for a wet nurse. This would not have been a bad plan, except that I contracted a virus from the surrogate's milk. On the 3rd day of my life as I was near death with fever and diarrhea, the hospital's solution was to prescribe adult strength antibiotics. The antibiotics didn't alleviate my symptoms, at which point my newborn life was threatened by both the drugs and the virus.
Desperate, my mother took me to a traditional village doctor. He immediately advised her to stop with the deadly antibiotics and gave her holistic advice on how to nurse me back to health. Obviously I survived, but the damage was done. I never was breast fed, and especially in the first five years of my life suffered from constant infections. Antibiotics became a norm for me all the way through high school.
Thankfully today, information about our microbiome has become more and more prevalent in mainstream news, but the importance of maintaining healthy gut bacteria is still not understood nearly enough by most people. I can hardly imagine how different my life would have been if the gut dysbiosis had been treated early on.
According to Dr Campbell-McBride:
"Not many people know that an adult on average carries 2 kg of bacteria in the gut. There are more cells in that microbial mass than there are cells in an entire human body. It is a highly organised micro-world, where certain species of bacteria have to predominate to keep us healthy physically and mentally."(7)
The tricky part is that if you don't have healthy bacteria in your gut, that doesn't mean that there'll simply be less bacteria. Quite to the contrary, this creates an environment ripe for "bad" bacteria to proliferate, and wage war on the good guys.
Meanwhile all the vital processes that the good bacteria help to control and signal in your body begin to go haywire, your immune system begins to malfunction and you become sick. You can see now why it's essential to maintain a healthy gut.
How do you cultivate healthy microflora?
Eating lacto-fermented foods alongside a probiotic supplement is a good start (Thrive Probiotics being one of the best available today), and a great base for long term maintenance. But once you're way out of balance, or in the thick of a disorder like Celiac, you need to work with a holistic doctor to help with possible chelation and specific nutritional supplementation, while taking up a dietary protocol such as AIP (Autoimmune Protocol) with Dr. Terry Wahls' Paleo Principles, Dr. Campbell-McBride's GAPS, Donna Gate's Body Ecology Diet or Recover with GAPS, Gate's collaboration with Pamela Jenkins on the GAPS protocol.
All of this is not entirely in the past for me because the intolerance was caught 3o+ years down the rabbit hole, but many of my symptoms vanished within a short time of eliminating gluten and creating a customized diet that straddled AIP, GAPS, Nourishing Traditions and BED, including regular consumption of probiotic foods.
Scope of symptoms
The symptoms that I experienced are but one manifestation of gluten intolerance. Yours could be any combination of the following, in part depending on how advanced your issues have become. Just remember that it doesn't begin with belly aches, weight loss and diarrhea in the majority of cases. This is a huge misconception about Celiac. One that lead me to disbelief about my own symptoms, since I did not have digestive problems as a child.
"Many people with celiac disease have one or more of these varied health problems but do not have gastrointestinal symptoms. This form of the condition is called nonclassic celiac disease. Researchers now believe that nonclassic celiac disease is actually more common than the classic form." (1)
Nausea
Weight gain
Rapid, unexplained weight loss (only 30% of people)
Diarrhea
Constipation
Stomach pain, particularly after eating (only 30% of people)
Loss of bone density (osteoporosis)
Softening of the bone (osteomalacia)
Itchy or blistered skin rashes (Dermatitis Herpetiformis)
Keratosis pilaris (vitamin A deficiency)
Erosion of tooth enamel
Chronic headaches
Joint pain and swelling
Inflammation
Acid reflux and/or heartburn
Chronic fatigue
Heavy metal build up due to inhibited ability to detox
Microcytic anemia (low iron)
Numerous nutritional deficiencies: D3, vitamin A, tryptophan, tyrosine, methionine, selenomethionine, molybdenum
Malfunctioning of the nervous system, evidenced by tingling in the fingers or toes or loss of sensation in the extremities
Fibromyalgia
Neurological problems: Migraine headaches, Depression, Schizophrenia, Bi-polar, ADHD, Dyslexia, Dyspraxia, Seizures (Epilepsy)
Reproductive issues: infertility, miscarriages, birth defects
Increased risk of: Thyroid disease, Kidney failure, Cancer (2)
If you suspect gluten intolerance
Start the discovery process straight away. There's no time to waste. The longer you expose yourself to gluten while being intolerant the further you'll push your body into distress. It can be a challenging process, I know it has been for me. I've put together this list of 6 Critical Steps For A Successful Diagnosis to ease the process for you. It's my sincere hope that this information may help you reach early diagnosis.
---
Sources:
Genetics Home Reference, Celiac Disease. U.S. National Library of Medicine.
Prevalence of Thyroid Autoimmunity in Children with Celiac Disease Compared to Healthy 12-Year Olds. Maria van der Pals, Anneli Ivarsson, Fredrik Norström, Lotta Högberg, Johan Svensson, and Annelie Carlsson.
Presence of celiac disease epitopes in modern and old hexaploid wheat varieties: wheat breeding may have contributed to increased prevalence of celiac disease. Van den Broeck, HC, de Jong, HC, Salentijn, EM, et al. Plant Research International, Wageningen, The Netherlands. Theoretical and Applied Genetics, 2010 Nov;121(8):1527-39. Epub 2010 Jul 28
Increased prevalence and mortality in undiagnosed celiac disease. Rubio-Tapia, A., Kyle, RA, Kaplan, EL, et al. Division of Gastroenterology and Hepatology, Mayo Clinic. Gastroenterology, 2009 Jul;137(1):88-93. Epub 2009 Apr 10
Glyphosate, pathways to modern diseases II: Celiac sprue and gluten intolerance. Anthony Samsel, Stephanie Seneff.