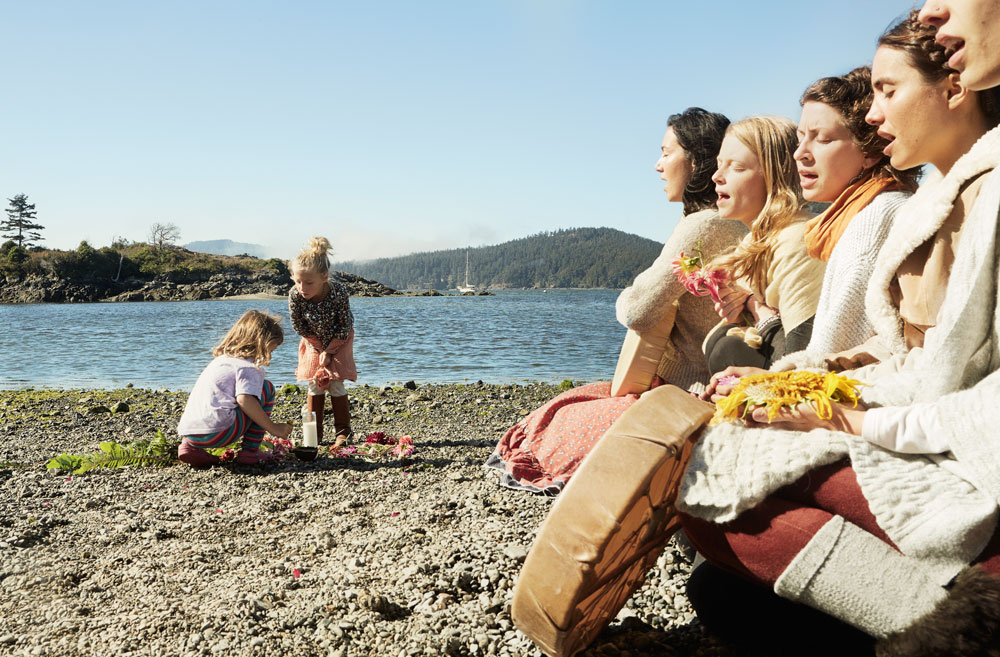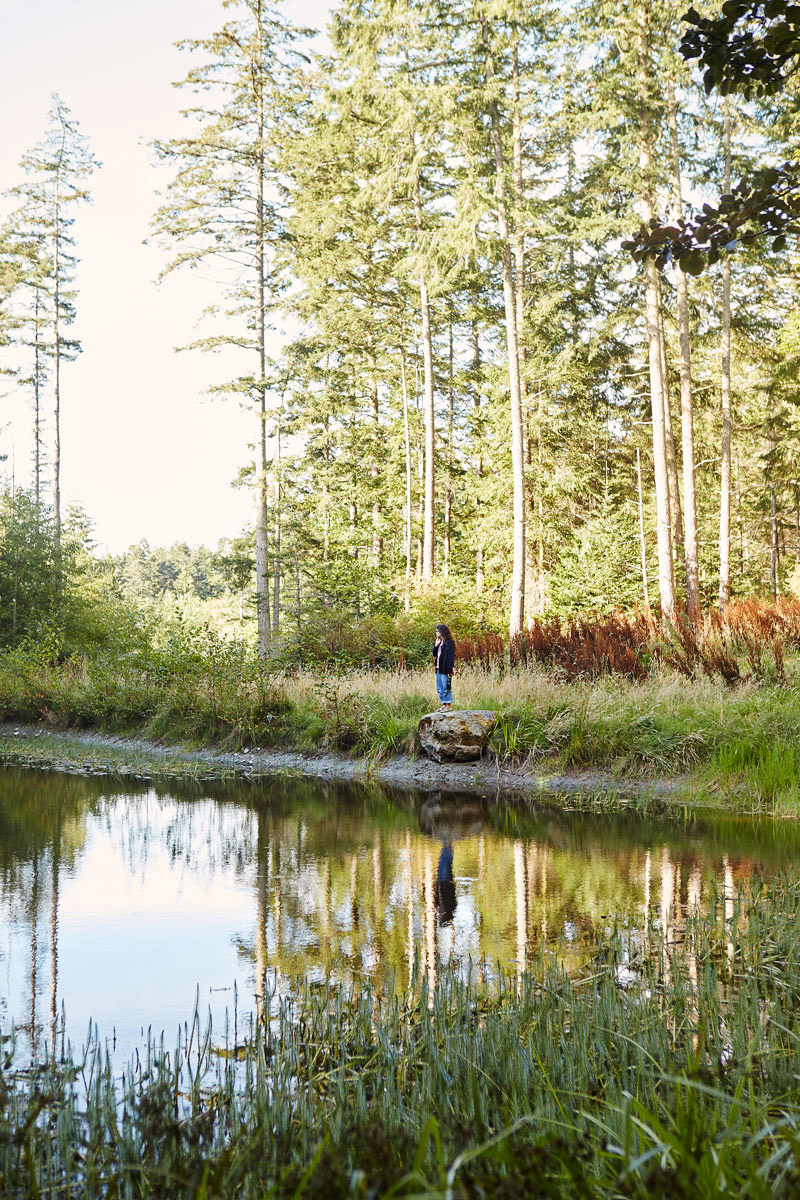 The voice of reason
When I signed up to travel deep into the northwest, over the Salish Sea to Orcas Island and a land sanctuary called RavenSong, I had only a sliver of an idea of what I was going to experience.
Over the years I've felt like my voice has grown stifled, and the freedom with which I used to express myself increasingly out of reach. Earlier this year I'd even longed to work with a voice coach to help reclaim and gain better command of my physical voice as a point of departure, a  u-turn of sorts, a step back towards innocent self-expression.
I put the call out and as fate would have it, I came across Heartbeat Retreat on my Instagram feed. A retreat focused on voice. A guided "journey of rhythm and song, nourishment and love." Immediately my heart sang and called out a gentle yet firm command, "Hell yes." I hadn't really camped since I was a kid, I didn't know what was involved in getting there, but I knew I had to go.
Guided by beauty
After a long day's voyage by land, air and sea, upon arrival, we were greeted by our beautiful guides, Mila Redwood, Baelyn Elspeth and Jackie Rose Weber. Our four day exploration of voice began with dance and recognition of one another, about 25 women in total. Led through an iteration of one of my favorite exercises, something that touches me every time it comes up in a seminar or retreat, we were off to a warm start.
As we danced about the wooden floor of a rustic yurt, we were invited to partner with a passing woman, observe one another's eyes, and say the words "I see you." Then with another, and another. If you haven't encountered this exercise, it can truly be a moving experience. Even with those that we love we don't often take the time to look into their eyes to simply witness them. This graceful dance melted away any anxieties about being with a group of strangers, or rather dissolved misperceptions.
Receiving and receptivity
Each morning over the next four and half days we were called to rise with the sun by Mila's sweet song and the strum of her guitar. With dew on our tents and soft morning light, we'd make our way to the yurt to begin the day with Tea Ceremony guided and served by Baelyn.
This being my first experience of the greater Tea Ceremony movement, I was immediately seduced by the aesthetics of the ritual and Bealyn's exquisite delivery and focus. After each ceremony we were given the opportunity to ask Bealyn questions, and as women inquired about particular gestures and their significance, the meaningful symbolism of each graceful movement was revealed to us.
We dove into metaphor and opened ourselves up to receiving. With each brewing the tea released new depths of flavor and its energetic properties became increasingly distinct. Depending on the characteristics of the particular tea, I could sense the gift of its medicine coursing through my body and calming or energizing my mind.
The meditative quality of the ritual and the experience of shared quietude created a sense of deep connectedness to the other women. Sitting in circle, served and guided, the vortex of energy inspired feelings of grounding, love and attunement. Held in such safety, my being settled and relaxed into alignment with my higher-Self.
I didn't have an opportunity to take photos of the Tea Ceremony, but you can see photographs by Jessica Collar on the Heartbeat Retreat website.
Song and silence
The aspect of voice and song was explored all throughout the retreat, both through instruction and play. We learned about the Five Elements Framework and the work of Barbara McAfee. Of how these different strata of sound produced by our bodies align with characteristics in personality and how that effects the expression of personal power.
We sang folk songs collected by Mila, and ones that other women shared. In the yurt, around the fire, or around a mandala, but always in a circle. As we harmonized the melodies that arose out of our collective voice were sometimes astonishingly beautiful. Each one of us a part of the resonating vibration. Tuned to each other and to the natural resonance of the world around us.
For people of times past, in societies all around the world, to sing in groups was a norm. To express your voice in melody was not reserved for singers as performance, but as a gathering tool. To sing in a group is healing and studies show that heart rate not only slows down, but that the heartbeats of choir singers synchronize while they sing as one.(1)
As someone who has always held a strong desire to sing, but been bound by criticism and not having a so-called "good voice," this experience was incredibly liberating. I sang my heart out and was so full that at times I preferred to listen and observe. I left the retreat feeling like a barrier had been dissolved, less hungry for song, yet with deeper appreciation for it's healing potential, and the knowledge that if my soul should long for it that a song circle awaits me at any time.
Nourished Souls
Knowing that all our meals were taken care of, we were free to explore song and silence without a care. But in a way, each journey into voice or dip in the pond was just a means to pass the time until the next meticulously prepared organic feast.
Freshly harvested produce, together with local artisanal dairy, fish and bread, all lovingly prepared by Jackie. It was a pretty remarkable experience to be nurtured in this way. To have every meal made for me using as carefully sourced ingredients and preparation methods as I do at home, without having to think or plan.
Feeling cared for and led, allows the freedom to participate without restraint–to receive fully. How often do we get to simply receive, without any need to control?
The company of compassionate women, together with all of this, the starry nights and forrest sauna made for a truly restorative experience.
Learn more about Heartbeat Retreat here>
---
When Choirs Sing, Many Hearts Beat As One, NPR, Anna Haensch, 

July 10, 2013