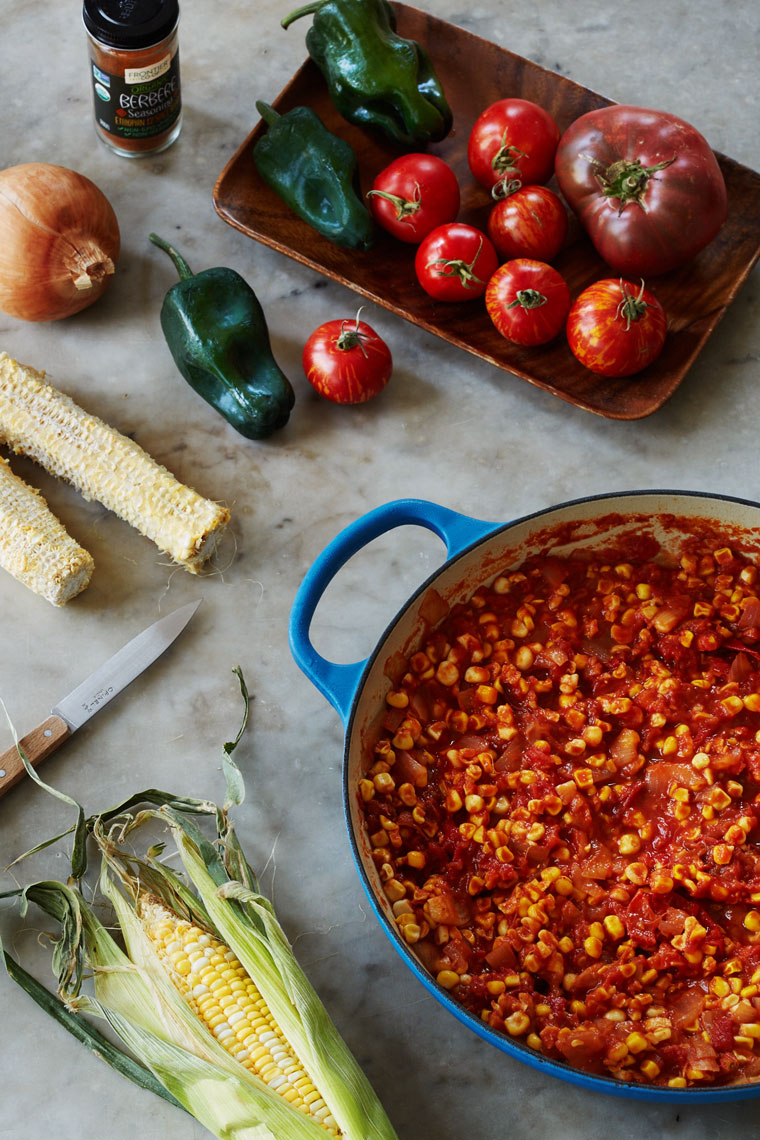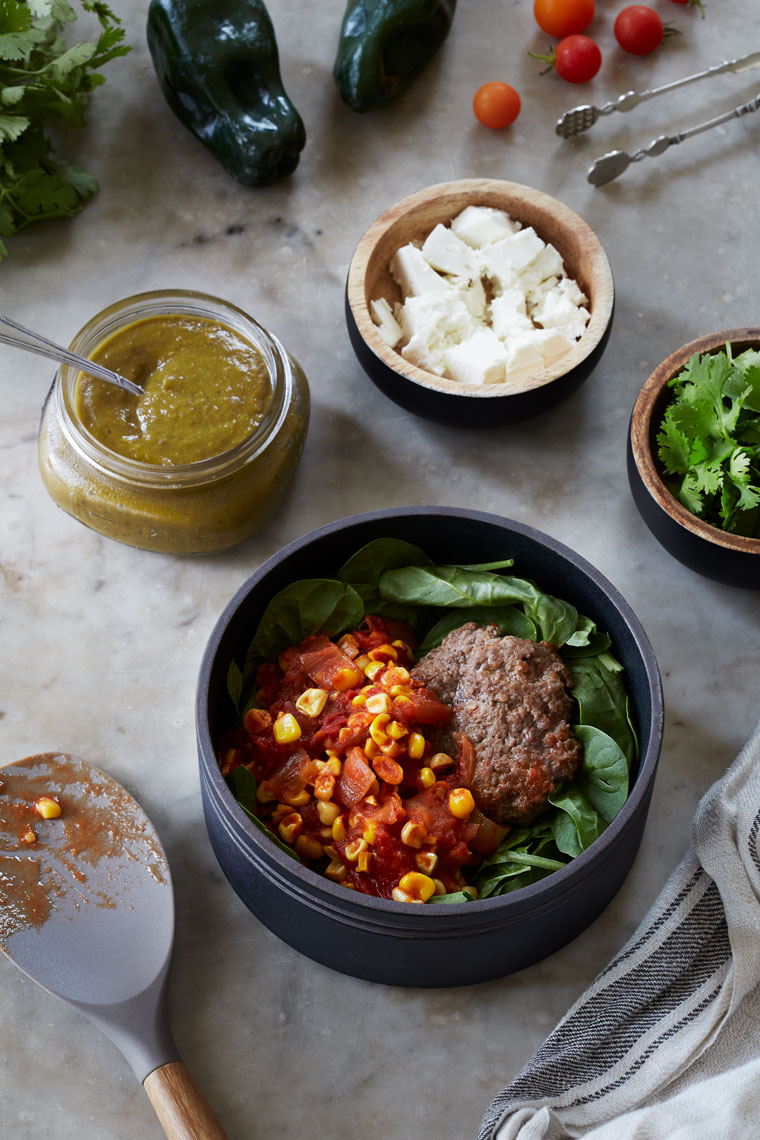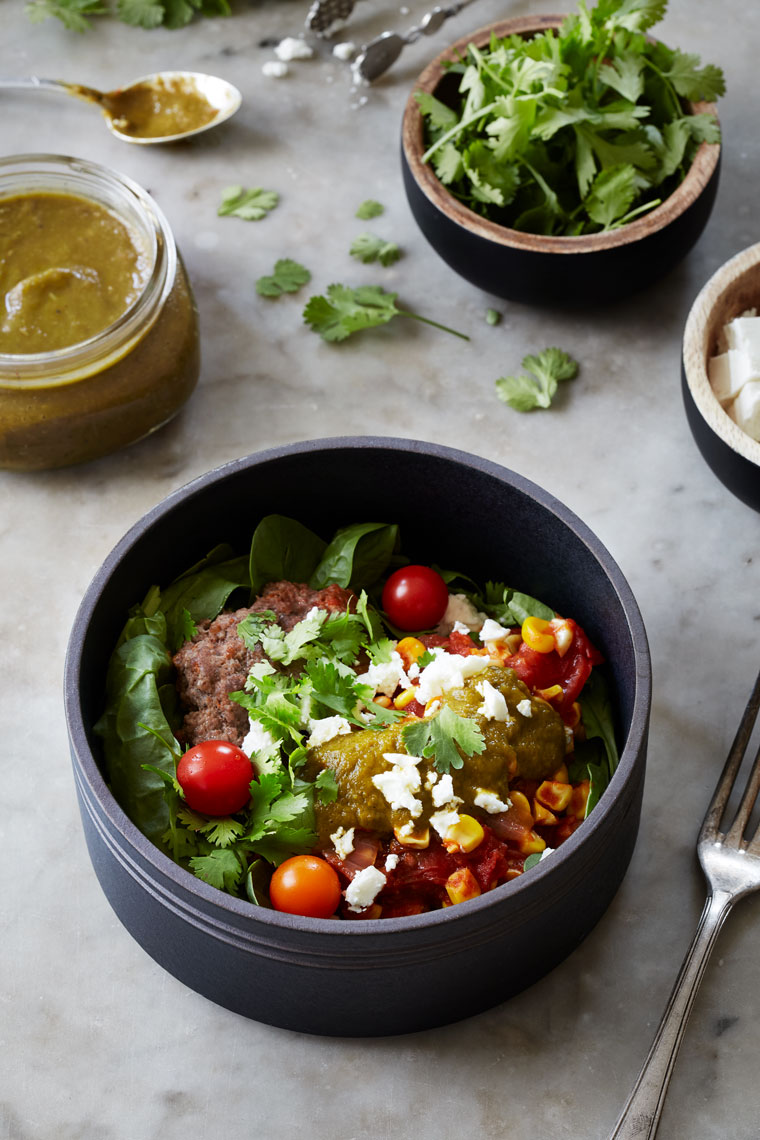 Sweet, Spicy and Saucy
If you're signed up for my NEWSLETTER, you might remember my mentioning that I'm taking some classes. Just as we began to settle into our new place in the Bay Area I decided to commit to something that I've been considering for some time: getting started with human biology and core science courses. This is coursework that requires a lot of time and preparation, and for someone who's last experience with formal math was over 20 years ago, it's going to be a bit of a scramble getting up to speed.
What this has to do with the mouthwatering meal above, is that it's a perfect example of a simple veggie dish combined with a couple other basic elements, that come together to make an incredible meal in very little time. If all goes as planned, I'm going to have scarce free time over the next year, but intend to continue to eating well all along!
If you want to know how I plan to do it, here are my key tips on how to fit home cooking into a busy schedule:
HOW TO EAT HEALTHY HOMEMADE MEALS WHEN YOU'RE TOO BUSY TO COOK
Whether your schedule feels too constricted to allow for making homemade food as frequently as you'd like, or you could use some pointers on how to get organized, this post is a great foundation for getting you on the right track.
This change in my schedule will also reflect on how much time I have to post. Meaning that my recipes will be a little trimmer in terms of the information I provide on health benefits, and sometimes will only feature one final photo of the meal instead of multiple process shots. For those of you that like to get to the point, you might prefer this new format!
I also predict that the majority of my recipes to come will share in common versatility and ease. My recipes are by nature quick and easy – it's just how I cook, but you'll definitely be seeing a lot more one-pot dishes and other quick culinary creations.
Cooking Notes
If you can get your hands on fresh organic (non-GMO) corn, you'll hardly believe how delicious this succotash turns out with only 4 main ingredients.
Seasoning
The most essential, non-negotiable ingredient here is Frontier's Berbere Seasoning. Other than this spice blend, the only other seasoning is salt. The sweetness of the corn and acid of the tomato, set the stage for this extraordinary spice blend to shine.
Tomatoes
You can use fresh tomatoes exclusively for this recipe, or sub with diced canned tomatoes if you prefer. Just look for tomatoes in a glass jar, such as Jovial Crushed Tomatoes.
Poblano Sauce
Get the recipe for the easy roasted poblano sauce here: CREAMY ROASTED POBLANO PEPPER SAUCE
Serve
To make it into a complete meal, serve the Sweet Corn Succotash over baby spinach alongside a plain beef patty as I did, or a slice of fish or steak. It would also go great with QUINOA or RICE (skip the cardamom in the rice recipe).
SaveSaveSaveSave
SaveSave
SaveSave
SaveSave
SaveSave
SaveSave
SaveSave
SaveSave
SaveSave