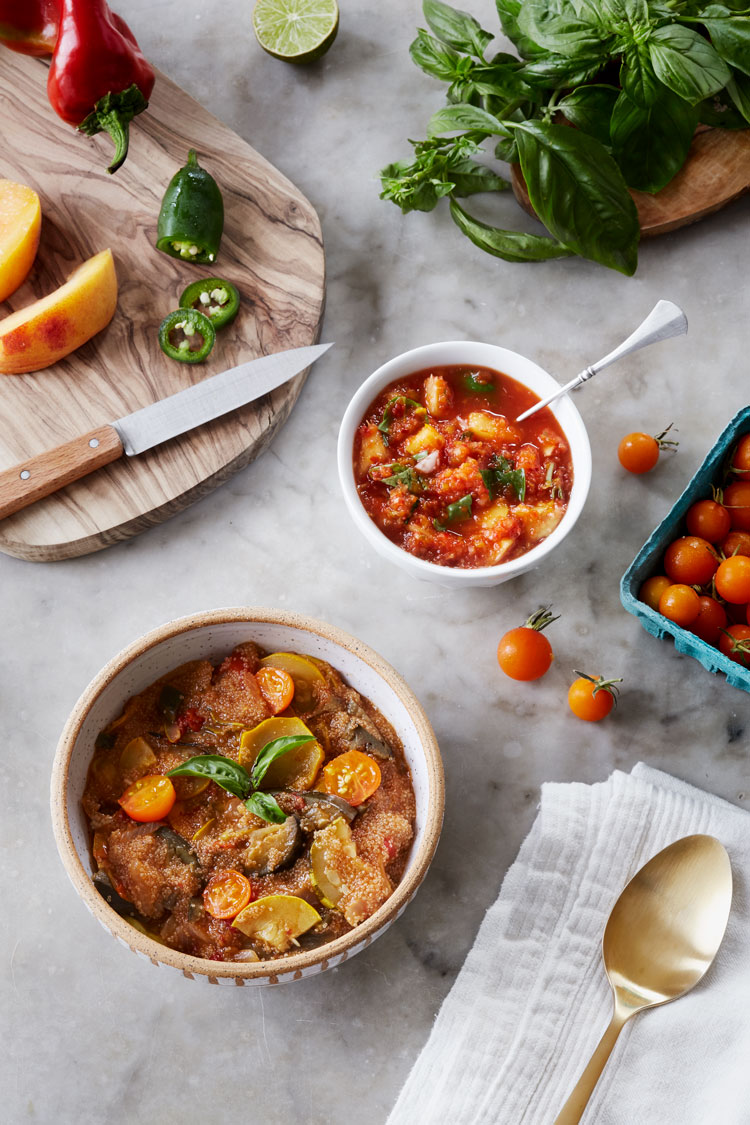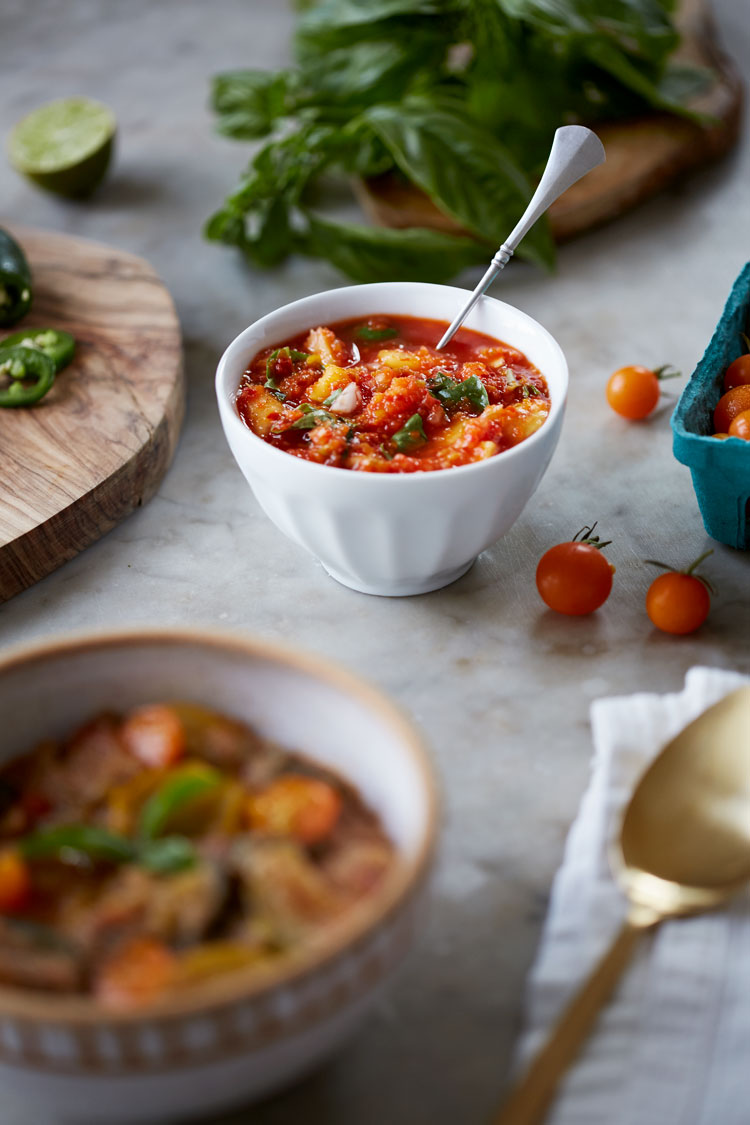 Peaches and Basil – A heavenly combination!
Peaches are still in season in the Bay Area and since I love adding fragrantly sweet and fresh elements to my cooked meals, naturally I was drawn to adding this fruit into a basic sweet pepper based salsa.
It was a hit, so here it is for you to enjoy with your meals. Spoon it over cooked veggies, meats or fish. Add it to salads, sandwiches or tacos. Or of course, dip an amazing Cassava Chip into it! The versatility of condiments like this is pretty much endless.
This salsa is made with all fresh ingredients, so the only pantry recommendation to be had is Himalayan Sea Salt. The one tool I recommend you have on hand is a basic food processor. If you don't already have one, here's my favorite work horse: Cuisinart Brushed Stainless Steel Food Processor
SaveSave
SaveSaveSaveSave
SaveSave
SaveSave