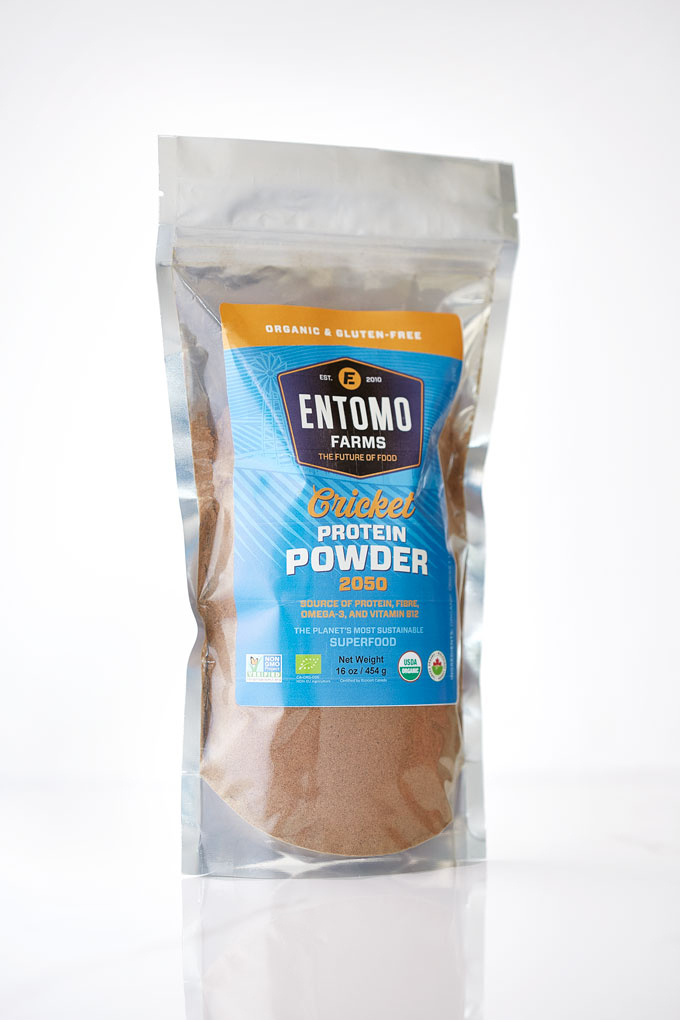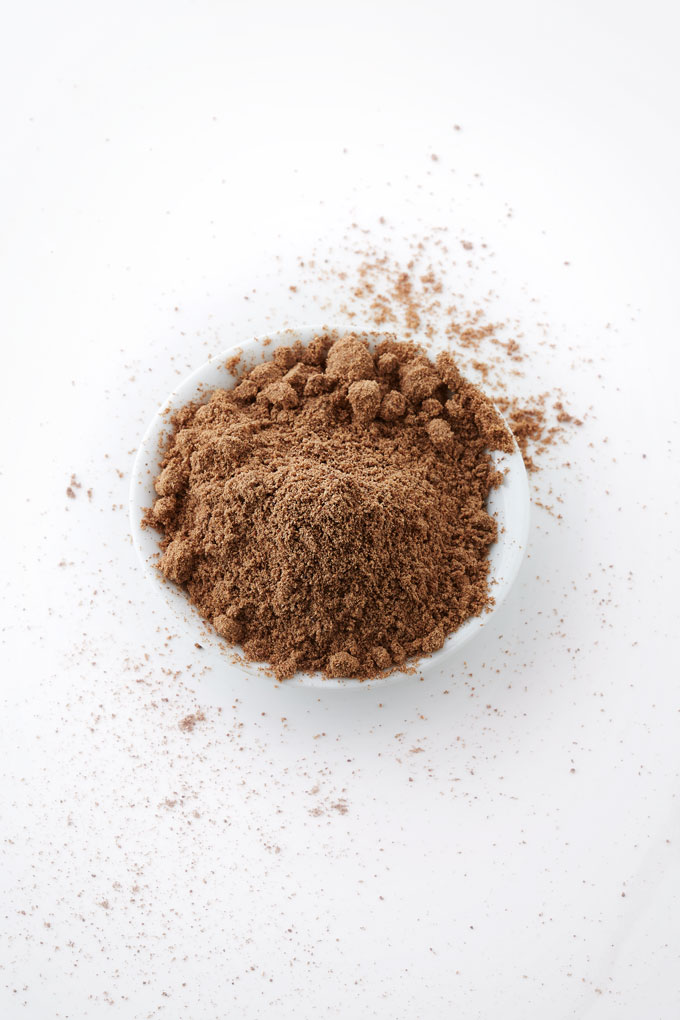 A Protein Powder To Rule Them All
Although it's been years since I originally heard about cricket "flour" and its many nutritional benefits, it was just by chance that I recently learned about Canadian based ENTOMO Farms and their gluten free, and free range cricket farm.
The practices and specs were right, so I took the leap and bought a bag of their amazingly nutritious cricket protein powder. And I'm so glad I did. Because the powder is as tasty as it is nutritious, and it's an even healthier food than I had realized.
Read all the way through for your 15% off CLG Insider Promo Code!
Tasty like nutritional yeast
If the thought of eating crickets makes you a little queasy, don't worry, I was right there with you. Though I like to think of myself as an adventurous foodie, and have recently munched on whole roasted grasshoppers in Mexico and dined on some other Orthoptera family insects while traveling in Indonesia years ago, I admit that eating the creatures whole never grew on me. Thankfully aesthetics don't have to get in the way of eating one of the world's most nutrient-dense and sustainbale food sources when coming in the form of a flour!
Made directly from whole ground crickets makes cricket powder a naturally nutritious whole food, rather than a processed food-product like whey protein, or various vegan protein sources. Milled whole roasted crickets, eliminate the issue of possible chemical extraction, oxidation, nutrient loss and the other concerns that come with processed powders.
Roasted crickets are super tasty! Once ground down into a flour, there are no leggy parts to remind you of what you're eating (if that's an issue for you). Just a pleasantly toasted looking brown powder with a mild flavor reminiscent of the rich taste of nutritional yeast. It's a somewhat bready-cheesy flavor, a bit like sourdough, with hints of roasted nuts. Sounds good, right? It is!
An Unexpected Source of Nutrition
The real reason to get this protein powder is not just because it's tasty and oxidation-free, but because it's one of the most complete and perfectly nutritious sources of protein, EFA's, minerals, and prebiotic carbohydrates. Cricket powder boasts all of these nutrients, and more:
excellent EEAA profile: 9 Essential Amino Acids (twice as much as beef)
perfect Omega Fatty Acid ratio: 3 Omega-6 to 1 Omega-3
65% protein (2 to 3 times as much as beef)
excellent source of Iron
high in Calcium
high in B12
high in Soluble & Insoluble Fiber in the form of chitin carbohydrates
excellent source of prebiotic oligosaccharides
certified non-GMO/ Organic
the cricket source for Coast's bars is Gluten Free (crickets are fed GF feed)
With a complete amino acid profile, iron, calcium, insoluble fiber and 65% protein, cricket protein powder is an exceptional source of nutrition. All these elements together supply your brain and other organs with a steady flow of the needed nutrients for proper function.
The type of complex and complete protein found in cricket powder works to stabilizes blood sugar levels, which translates to a steady mood and body full of energy. Complete protein is important for countless metabolic functions, will help to stay trim while building healthy muscle mass – meaning that cricket powder can keep both a flabby physique and foggy mind at bay!
Prebiotics To Promote Healthy Gut Flora
The unique form of chitin based insoluble fiber found in insects like ckrickets, is shared in common with fungi, yeast cell walls, and the shells of crustaceans. What's exciting about this unique carbohydrate is that it provides prebiotic food for good bacteria, and good bacteria only.
These special prebiotics only support the populations of bacteria you want to proliferate in the gut and according to a recent assessment, these are the microbiota responsible for, "maintaining proper functioning of the gut, intestinal mucosa integrity and barrier control, immunoprotection and energy efficient metabolism."(source)
This is just the tip of a complex nutritional iceberg, but as you can see, the benefits of including cricket powder in your diet can be massively important to your health. If you have a gut flora imbalance, candida, celiac, leaky-gut or any other auto-immune related issue, eating cricket protein could be a very supportive and healing food for you.
If you're interested in reading the in-depth assessment of cricket powder's infinite health benefits, I suggest you read Chitin, Chitosan and Chitin-Oligosaccharide, Assessment and Health Benefits, by Dr. Grace Liu PhD.
Organic, Gluten Free & Free Range
ENTOMO cricket protein is Certified Gluten Free and Organic, which means that the crickets are raised on an organic and gluten free diet. You have to be certain to select the "Organic Gluten Free Cricket Powder," as there is a less expensive non-organic and gluten-fed cricket option.
Farming this animal protein is also incredibly sustainable, requiring very little water and land to produce. ENTOMO's practices are also humane, as the organisms are free range and only harvested at the very end of their short life cycle. While on the farm, the crickets live in cardboard condos, where they're free to roam and socialize, hopping at liberty from feeding station to feeding station.
CLG Insider Promo
ENTOMO has offered to extend a 15% discount on your entire order! There's no limit on how much you purchase, and since Cricket Protein Powder isn't cheap, I recommend you stock up. You can also try whole roasted crickets if you're adventurous!
Use code "clg" – just mind your caps, and keep it lowercase!
Organic Gluten Free Cricket Powder
$25