Let the calming essence of Rose gently soothe your heart and lighten your spirit
A few drops of La Abeja Herbs delicately fragrant Rose Petal Elixir will work silently to restore balance to the energetic body, allowing the Qi to flow where it may have become blocked due to fear or anxiety. Recommended for moments of stress, or as a daily ritual to support the spirit, this sweet elixir of Organic Rosa centifolia is tinctured by herbalist Sophia Rose.
When I met Sophia Rose a couple months ago she was on a several months long road trip in a caravan, complete with pop-up apothecary. Set up in the middle of a forrest road, the beautiful wooden chest of tinctures, salves and other medicines, transported me quite willfully to another time.
I wanted to buy everything from this medicine woman, but I was traveling myself and because I harbor a serious love for Rose Petal tea, I was glad to hear that the Rose Petal Elixir is one of La Abeja Herbs foundational medicines. I didn't know it at the time, but my love of Rose Petal tea may have been an intuitive stress management regimen.
Courage and healing for all
After a week of taking the Rose Petal Elixir religiously during a particularly high stress period, I noticed that after about five days I felt a sudden sense of restored calm. Nothing else had changed. The stress was still present and I had not added anything else to my routine. But I woke on day five feeling, literarily, less oppressed by the stressful situations at hand. There was a lightness in my body and in my heart.
With most herbal remedies or plant medicines the effects are not usually immediate, so it's often hard to pinpoint the effects. I didn't feel anything in the moment when taking the elixir for the first several days, but the feeling of relief on day five was quite uncanny.
In conversations about the tincture, Sophia Rose stressed that this medicine has a cumulative effect which can only be experienced in time. If the elixir is taken in larger doses it won't have a greater, faster effect. It's a gentle energetic shift that chips away at stagnant energy with intelligent persistence rather than brute force, until the blockage can finally move and pass.
Aside from its energetic properties suggested for supporting the heart and spirit, Sophia Rose recommends using the Rose Petal Elixir for all manner of ailments. From menstrual discomfort to myriad issues relating to a stagnant liver–as the Rose might be used in traditional Chinese medicine.
She reminds us of the poetry behind this plant medicine. Of how the Rose's unabashed beauty is allowed it's full expression with the accompaniment of its built-in thorny protection. Without fear or apology, the Rose can be vulnerable, delicate and alluring. Sophia Rose encourages us to embody these feelings of freedom and courage with the support of her handmade Rose Petal Elixir.
In Sophia Rose's own words, you may consider using the elixir in these instances:
As an in the moment ally to bring one back to a space of heart-centered awareness and balanced equanimity. A gentle opening of the doors of perception.
The effects of the elixir are cumulative–the longer one works with this potent plant ally, the more they will come to naturally embody both the fierceness of her thorns and the softness of her petals.
In moments of crisis, overwhelm, or when one wants to access both tenderness and maintain boundaries all at once.
She is the perfect companion for having difficult conversations, connecting or reconnecting with a loved one, or simply inviting one's self to explore what it means to live in fullness, without apology.
The Rose Petal Elixir can also be applied externally to sooth and heal minor wounds, burns, and bites.
The Rose Petal Elixir can be taken in water, but I've been enjoying placing the recommended twelve drop dosage directly below my tongue and letting it slowly melt away in my mouth. The creamy, Sonoran Honey sweetened elixir reveals notes of chocolate when taken this way and could easily cure a sweet tooth craving.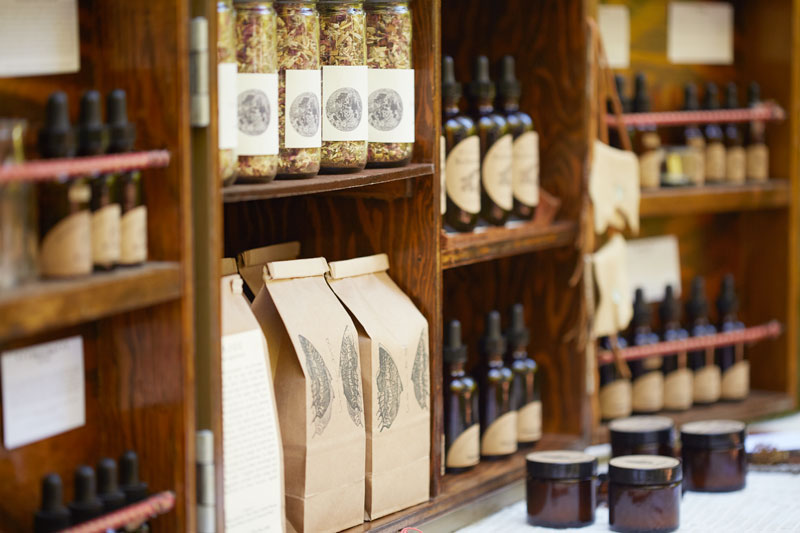 In Medicine
Hormonal balance and vital energy
Although La Abeja Herbs makes no claim to any pharmacological effects, it's undeniable that the subtle body and physical body are joined in a perpetual dance. What is good for one, can be certain to benefit the other.
The energetic properties that this plant medicine is imbued with are documented with its use in Chinese medicine, but in Western holistic modalities Rose extracts and essential oils have also been used extensively to regain balance in the physical body. Long associated with sensuality and fertility, the Rose's beautiful form reflects one of it's most vital medicinal properties: the regulating effect on both female and male reproductive systems.
Phytosterols found in the Rosa rugosa plant support healthy production of estrogens and androgens. Together with the bioflavonoids of the richly colored petals and fruit, these phyto-nutrients help to maintain healthy blood vessels(4), a healthy endocrine system and hormonal balance. All this contributing to a naturally enhanced libido.
Potent anti-inflammatory effects
In holistic modalities herbs are used to gently support the body in performing its many processes required to stay healthy. The body is understood as a complex matrix of interdependent systems and functions, so any one herb expected to set healing into motion in one area can naturally produce a domino effect of prevention or healing.
It's no surprise then that the Rose has traditionally been known to have a balancing effect on the reproductive systems of both men and women, and that current studies show that Rosa damascena (damask) has anti-cancer effects on cervical cancer cells(2) while reducing oxidative toxicity(1), and that the Rosa rugosa plant has anti-cancer effects on prostate cancer cells(5), along with general therapeutic potential in the prevention of inflammatory disorders(3).
Used as medicine for millennia, these current studies further solidify our understanding of the treatment potential of these rapturous flowers.
The Rose Petal Elixir is not intended to be used as cancer prevention, or as a cure, but a soothed heart and vitality of spirit might very well correlate to a toned endocrine system and balanced hormone production.
Get to know Sophia Rose
If you love what this incredible young herbalist is up to, and perhaps have entertained the path of plant medicine for yourself, be sure to read this profile post on Sophia Rose. It might be the very inspiration and information you need to begin your journey. Either way, you'll love my photo essay and are sure to find inspiration in her beautiful prose.
Ingredients
Rose Petals, Essence Of Rose Quartz Pearl, Sonoran Desert Honey, Distilled Spirits
---
Protective effect of two essential oils isolated from Rosa damascena Mill. and Lavandula angustifolia Mill, and two classic antioxidants against L-dopa oxidative toxicity induced in healthy mice. Nikolova, Karamalakova, Kovacheva, Stanev, Zheleva, Gadjeva. Regul Toxicol Pharmacol. 2016 Jul 2;81:1-7. doi: 10.1016/j.yrtph.2016.06.024.
In vitro anticancer and cytotoxic activities of some plant extracts on HeLa and Vero cell lines. Tugba Artun, Karagoz A, Ozcan G, Melikoglu G, Anil S, Kultur S, Sutlupinar N. J BUON. 2016 May-Jun;21(3):720-5.
Anti-Inflammatory Effect of Rosa rugosa Flower Extract in Lipopolysaccharide-Stimulated RAW264.7 Macrophages. Tursun, Zhao, Alat, Xin, Tursun, Abdulla, AkberAisa. Biomol Ther (Seoul). 2016 Mar 1;24(2):184-90. doi: 10.4062/biomolther.2015.090
Anti-hyperplasia effects of Rosa rugosa polyphenols in rats with hyperplasia of mammary gland. Chen, Li, Chen, Song, Yang. Environ Toxicol Pharmacol. 2015 Mar;39(2):990-6. doi: 10.1016/j.etap.2015.02.014. Epub 2015 Mar 10.
Effect of anti-histone acetyltransferase activity from Rosa rugosa Thunb. (Rosaceae) extracts on androgen receptor-mediated transcriptional regulation. Lee YH, Jung MG, Kang HB, Choi KC, Haam S, Jun W, Kim YJ, Cho HY, Yoon HG. J Ethnopharmacol. 2008 Aug 13;118(3):412-7. doi: 10.1016/j.jep.2008.05.006. Epub 2008 May 13.