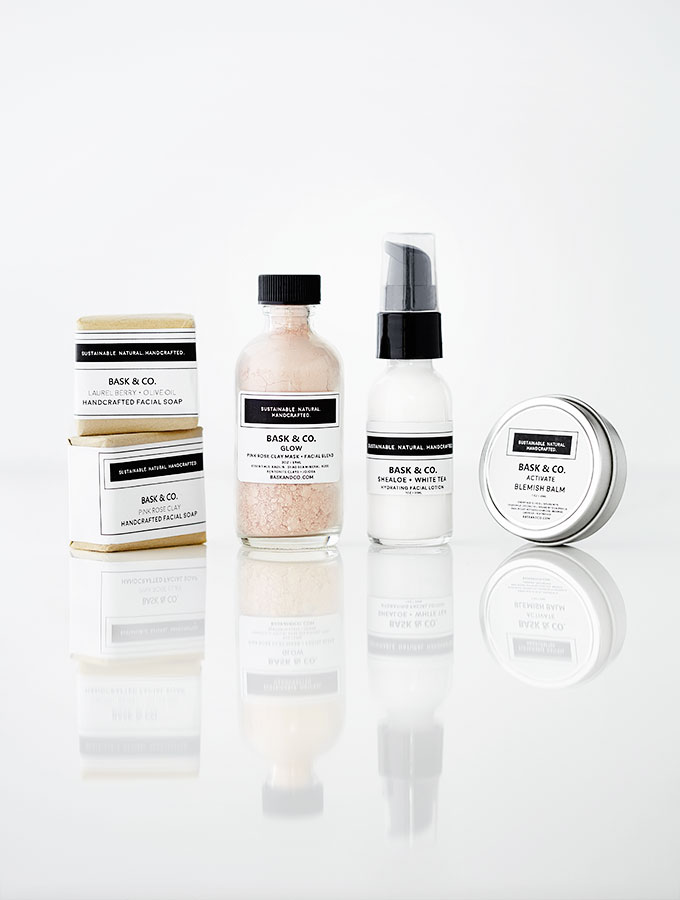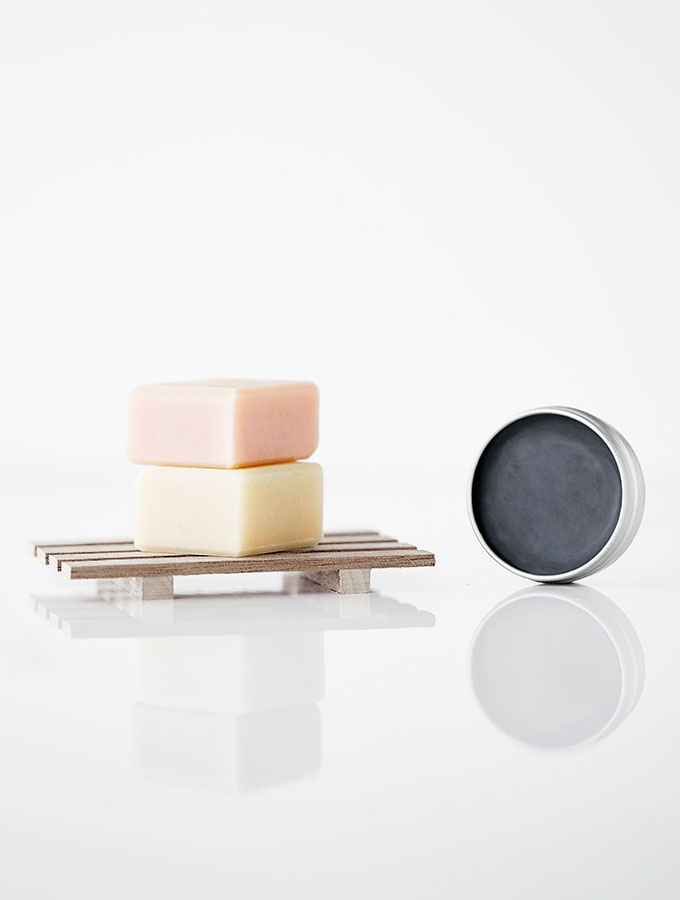 Organic Skincare You Can't Afford To Miss
If cost is stopping you from going organic with your skincare, you'll have no more excuses after learning about Bask & Co. Especially with your 10% Clean Living Guide reader discount! All you have to do is read and scroll through to get your discount code below.
Launched less than a year ago by Teresa White, as a mom of two young children, Teresa wanted to create a skincare line that women could feel comfortable using from pregnancy onward. After being frustrated by the challenge of finding products with high quality natural ingredients, that also felt luxurious while being affordable, she set out to create Bask & Co with all of these elements in mind.
At the core of Bask & Co's ethos is a commitment to using the best, toxin-free ingredients, ensuring that they are all organic, fair trade, and as minimally processed as possible. All products are gluten free and vegan! From formulation to packaging, each product is handmade, and although the ingredient labels don't indicate it, Teresa assured me that all of Bask & Co's raw materials are certified organic.
I really enjoyed using all of these products and got great results! I was also impressed by how reasonably the line is priced – making it truly accessible for people seeking budget conscious natural skincare. One of my main goals is to dispel the myth that natural means expensive, and am thrilled for the opportunity to share a luxury skincare line that busts that stereotype.
Your purchase will also help to support Bask & Co's 100 Bars ™ Initiative, a program designed to help national non-profits in need of personal care or hygiene products.
Pink Rose Clay Mask + Facial Blend
This iridescent pink mask, with an aromatic rose scent is wonderfully intoxicating when first applied and visibly effective in improving skin texture. With weekly applications the bottle should last 2-3 months – a bargain at $19.
I only tried mixing my mask with water, because it's the simplest method and requires no planning.
After rinsing the mask off my skin didn't feel too taught, and the first time I used it in particular, my pores seemed to have diminished!
Teresa suggested following the mask with a warm towel and toning mist to restore moisture balance after rinsing. Following her intructions I used a rose water spritz before applying the Restore + Balance Hydrating Facial Lotion. My skin felt deeply hydrated and fresh with this spa-esque pampering routine!
If you want to be more adventurous whip up your mask with these added nutrients:
Normal skin: plain yogurt or 1 egg yolk
Oily skin: 1 tablespoon lemon juice or apple cider vinegar
Dry skin: 1 tablespoon olive oil or ripe avocado
Ingredients: Kaolin, Dead Sea Mineral, Rose, Bentonite Clay + Jojoba
Because it's a dry mixture, no preservatives are needed to keep it fresh. The formula is fragrance free, dye free, and chemical free!
Restore + Balance Hydrating Facial Lotion
After years of using oils on my face I was worried that this lotion would leave my skin feeling dry, but my concern was completely unwarranted.
This shea butter based face lotion did a great job of hydrating my skin and keeping it moist, even overnight. It's also delicious to apply, with a sophisticated perfume-like scent profile.
But don't worry, it's not too strong or irritating because the scent is coming exclusively from the mixture of geranium and rosemary essential oils.
Bask & Co markets this cream as an anti-aging product due to the rejuvenating properties in geranium and white tea, which may improve collagen and reduce wrinkles. But with the inclusion of rosemary this gentle formula is also designed to help with inflammatory skin problems like acne and eczema.
In my experience this was a mild formula that could be used for all ages and at $18.00, it's affordable enough for teenagers and women with aging skin alike. I have a tendency to use more than the recommended amount of facial moisturizers, so the 1 ounce bottle lasted me just over a month.
Ingredients: Shea Butter, Jojoba, Aloe Vera, White Tea + Geranium and Rosemary EOs
Activate – Black Charcoal Blemish Balm
This blemish balm has a noticeably calming effect on the skin when applied overnight. I had a few flare-ups that I used it on and especially over the course of a couple nights, they seemed to calm significantly.
This was an easy sell for me because I'm a huge fan of carbonated charcoal, and excited for any opportunity to use it to help detox and eliminate toxins from the body.
Read this post on carbonated charcoal and you too will become a charcoal convert.
At $15.00 this detox balm will last for months.
Ingredients: Olive Oil Chamomile infusion, Coconut Oil Calendula infusion, Kaolin Clay, Activated Charcoal, Candellila Wax, Lavender + Tea Tree EOs
Mini Pink Rose Clay & Laurel Berry + Olive Oil Face & Body Soaps
Both the Pink Rose Clay and Laurel Berry + Olive Oil soaps work up a great lather and didn't dry my skin out. They're also the perfect size, because face soap bars tend to last a rather long time, and if you're like me, using a single soap for many months can get boring. At 1.5 ounces these little handcrafted soap cubes will last 2-3 months, which is a serious bargain at $7.00!
They're both made with 100% natural ingredients and very gentle on the skin. Like with my other bar soaps I used these with a Konjac sponge, which helps with gentle exfoliation and removing dirt and make-up.
Laurel Berry Ingredients: Saponified Oils of Coconut, Olive, Laurel Berry, Shea Butter + Water.
Pink Rose Clay Ingredients: Saponified Oils of Coconut, Olive, Pink Rose Clay, Shea Butter + Water
Aromatic Spanish Cedar Soap Deck
For $4.00 each you can also get a couple aromatic Spanish Cedar soap decks to store your cute face soaps.
Teresa recommends getting a pair of decks to let one dry out every few weeks. This will extend the life of the naturally decay resistant cedar.
Use coupon code CLEANLIVING for a 10% discount on your next Bask & Co purchase!
Natural Ingredients
10.0/10
Gluten Free & Vegan
10.0/10
Pros
Sustainable, natural, and handcrafted beauty. 
Soaps work up a great lather, without drying skin.
Mask visibly diminishes pores.
Blemish balm effectively calms skin.
Deeply hydrating face lotion.